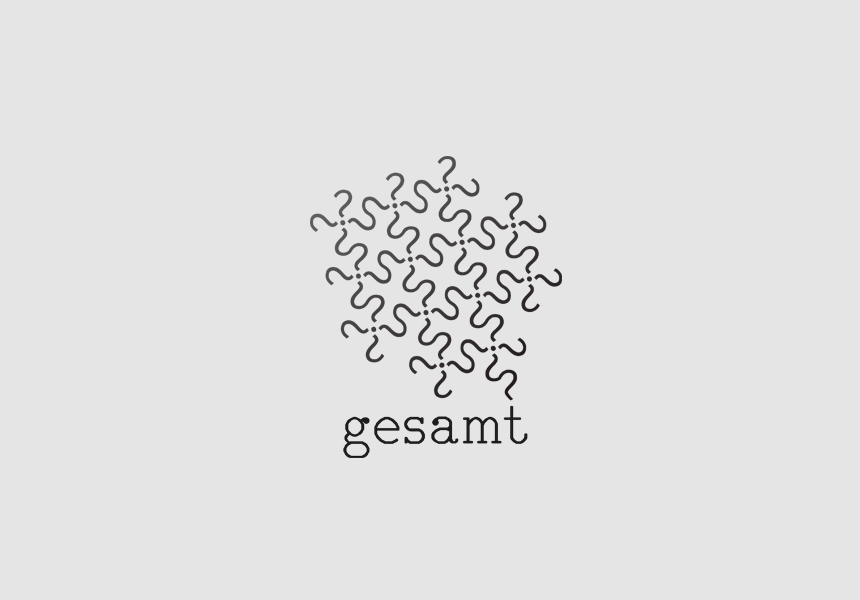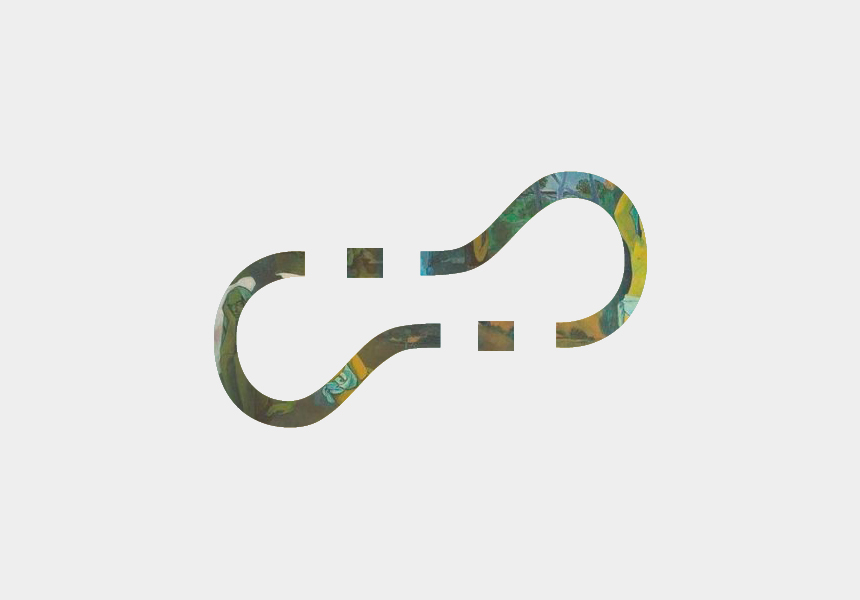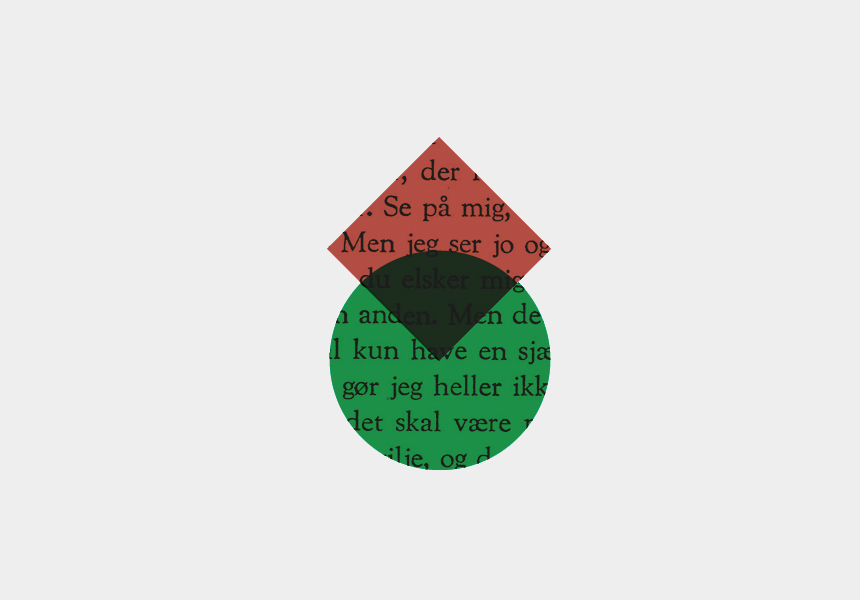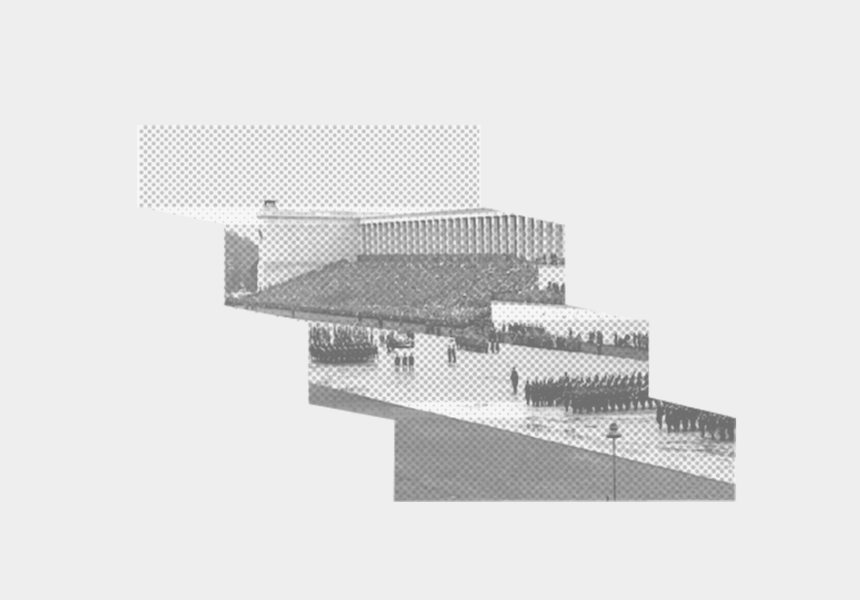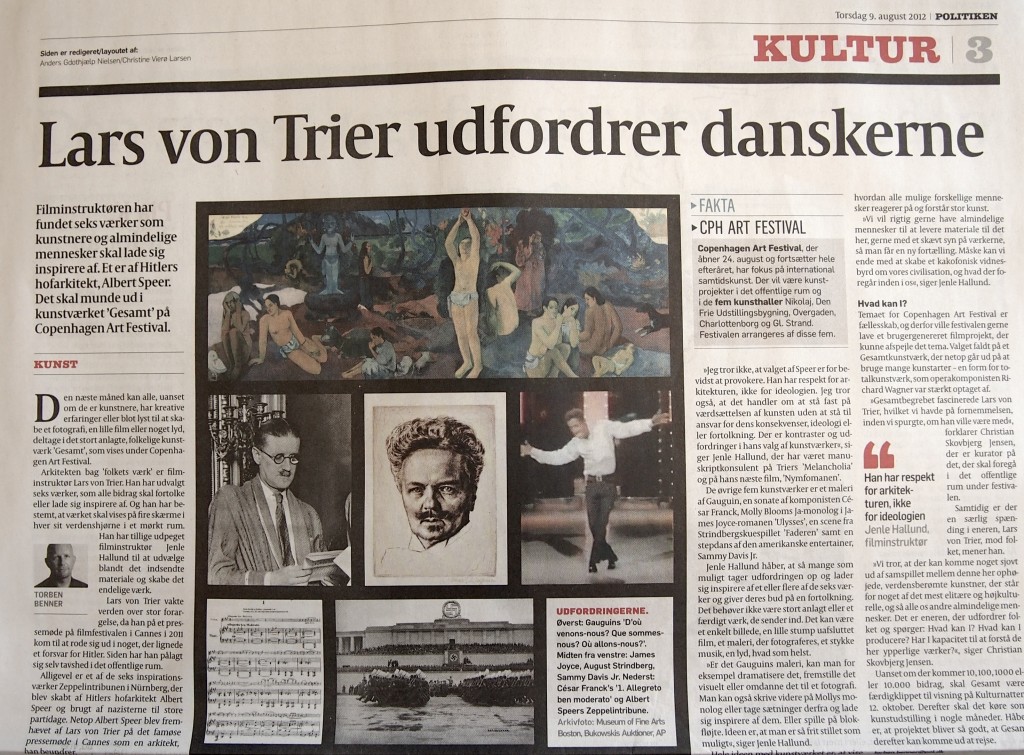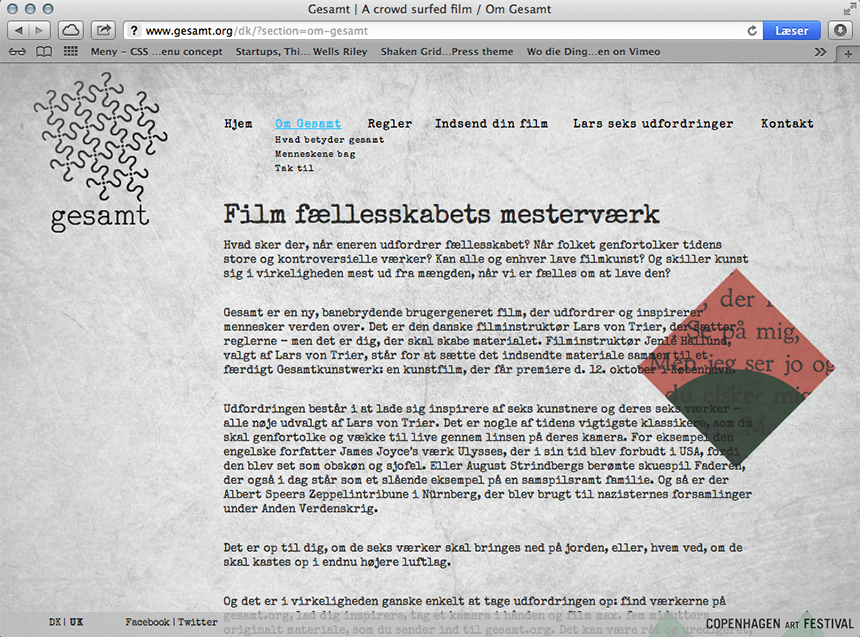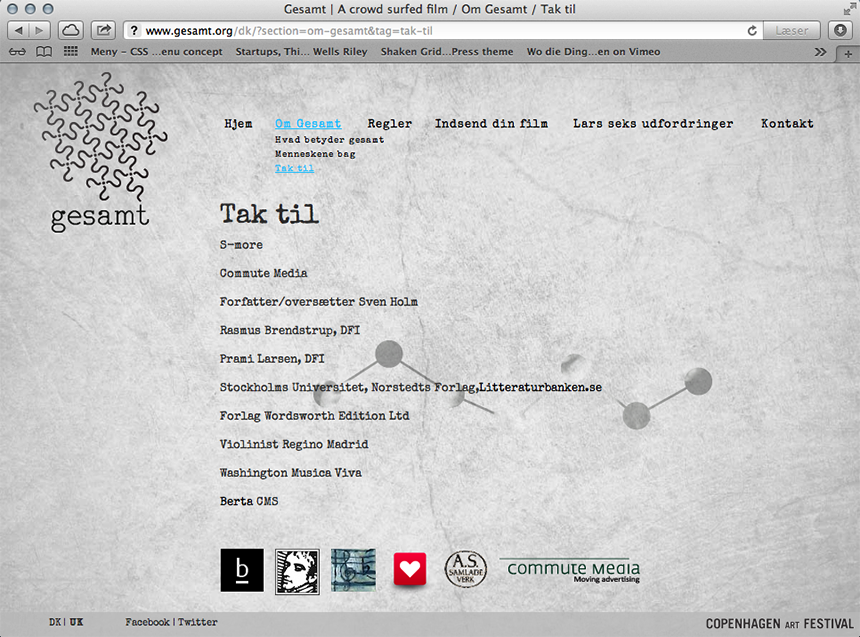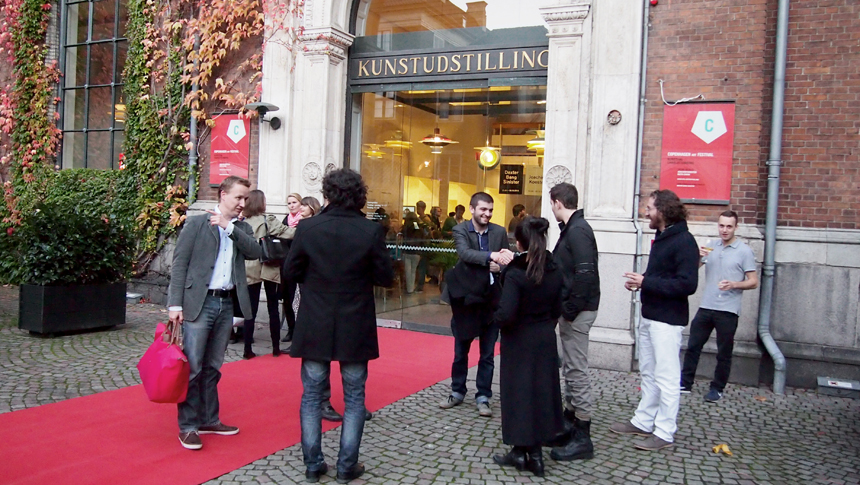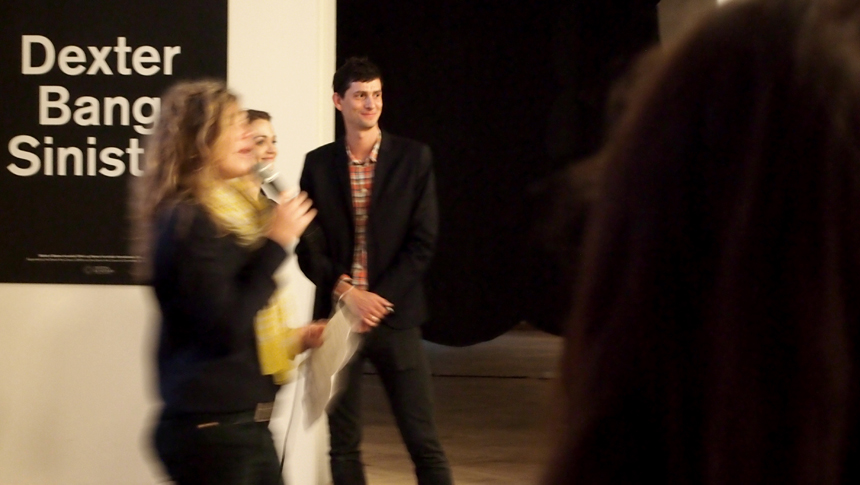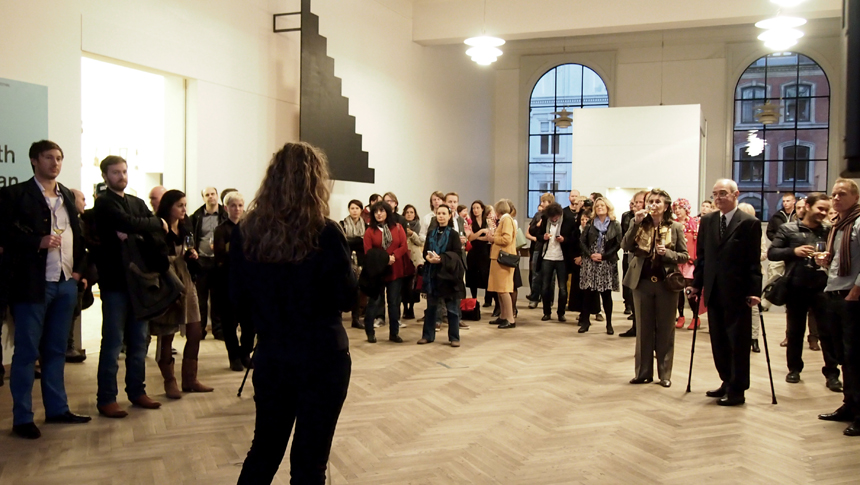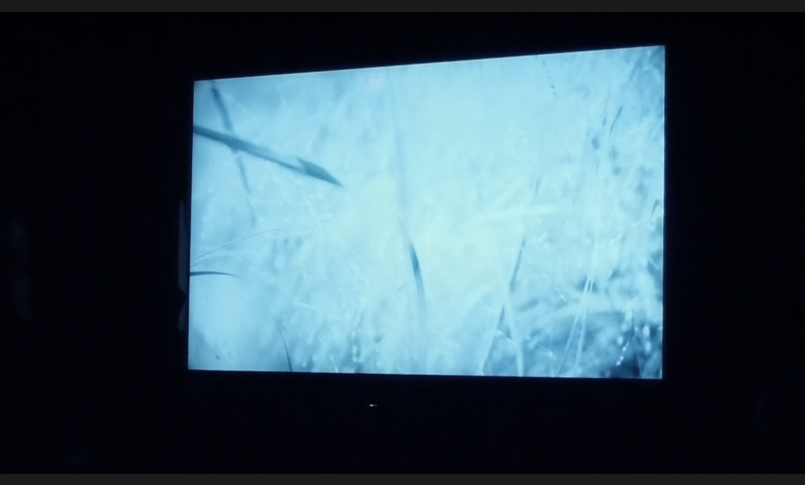 Lars von Trier versus the People
Identity, visual concept and website for the danish crowdsourced film competition gesamt.org
Lars Von Trier selected six art pieces to serve as inspiration for this user generated film.
The main identity consist of a pattern made up by questionmarks, the questionmark being a very visual engaging element.
Secondary, six key-visual element was designed, each piece based on the six art pieces and functions as visual back-drops on the webpage.
Made at We / Do Agency.
Work includes:
Graphic design, art direction, identity, web design and programming