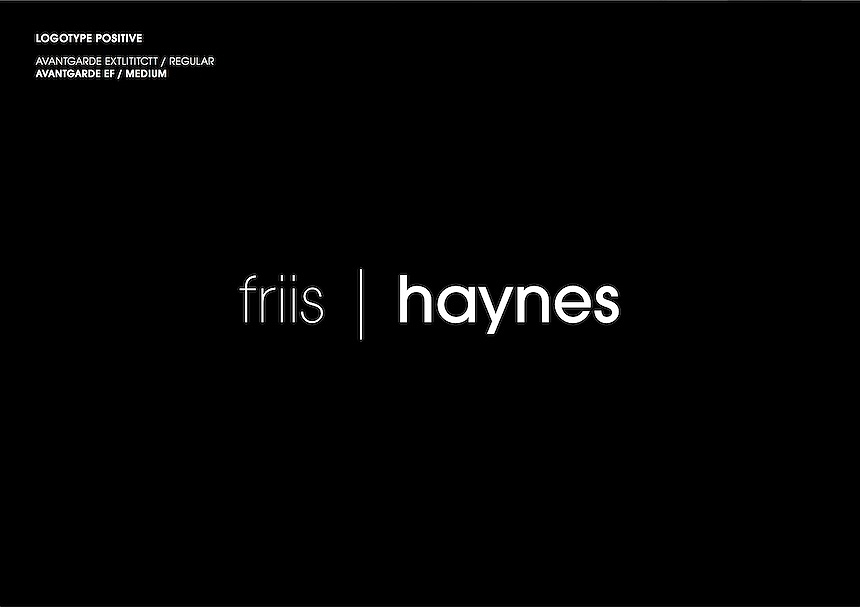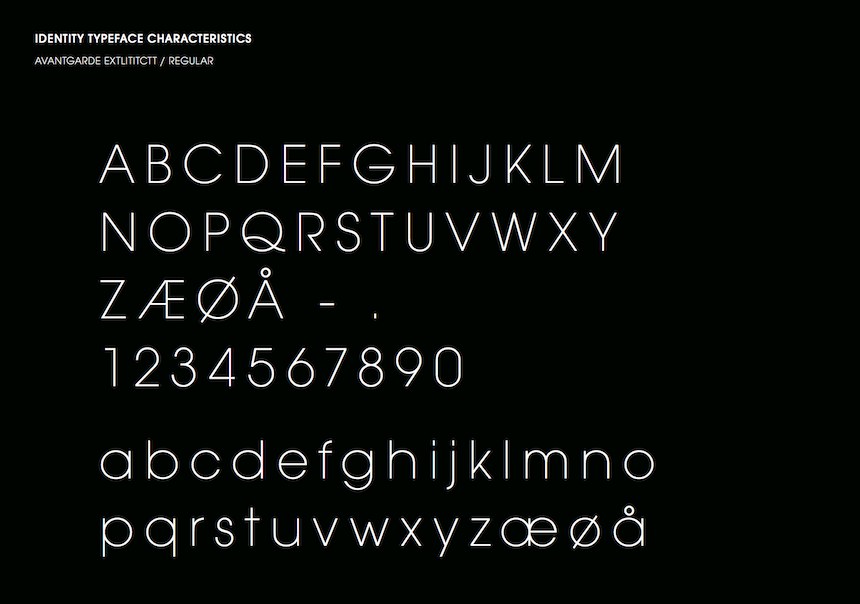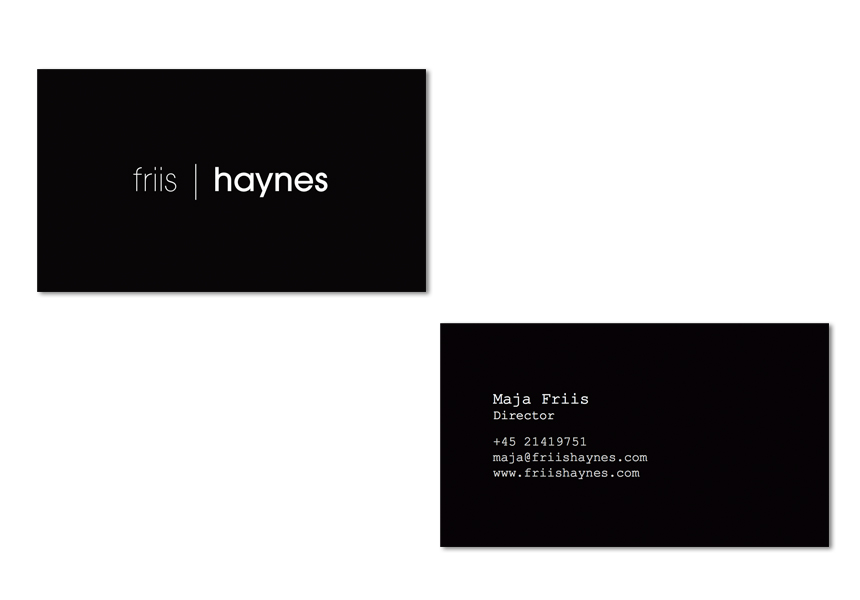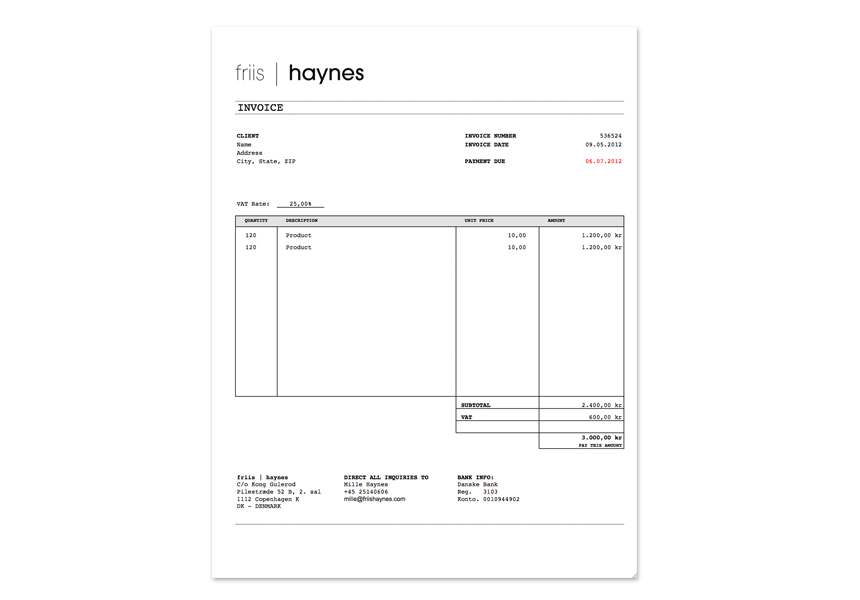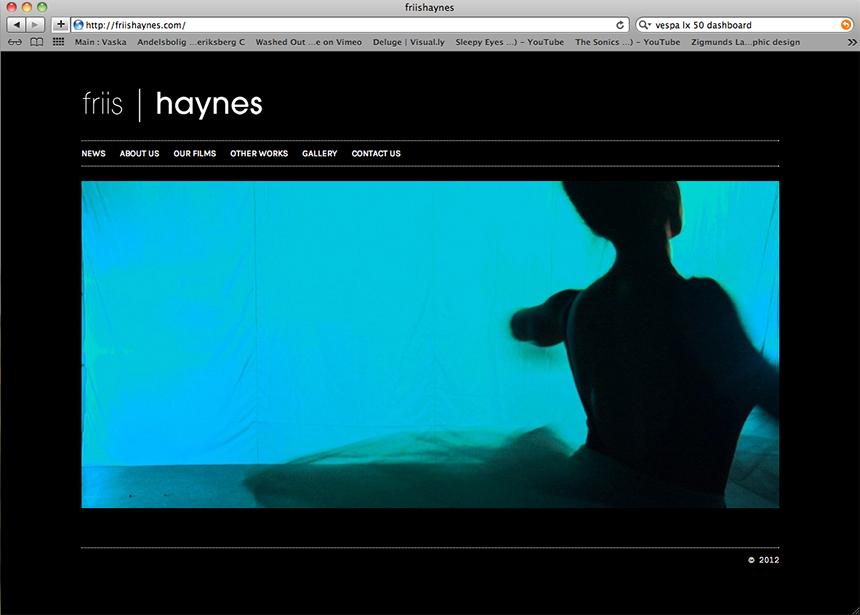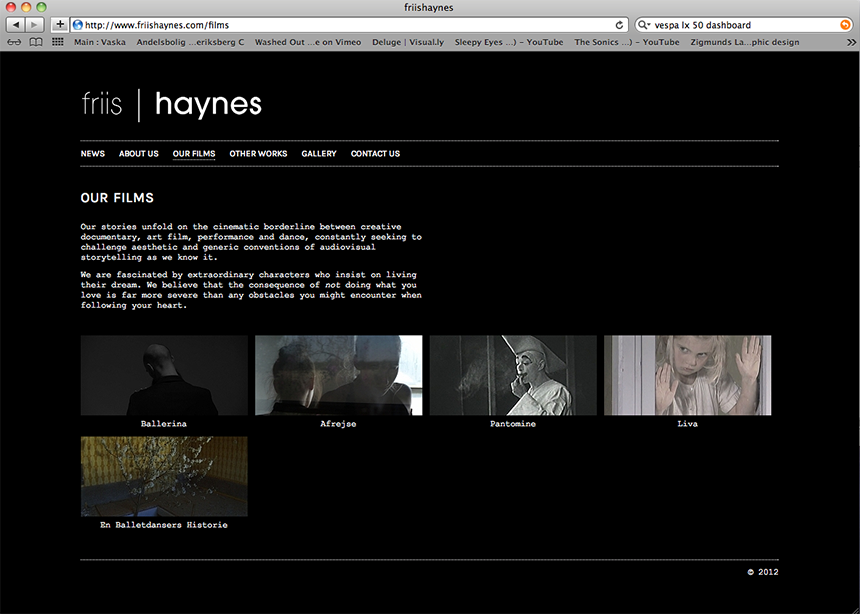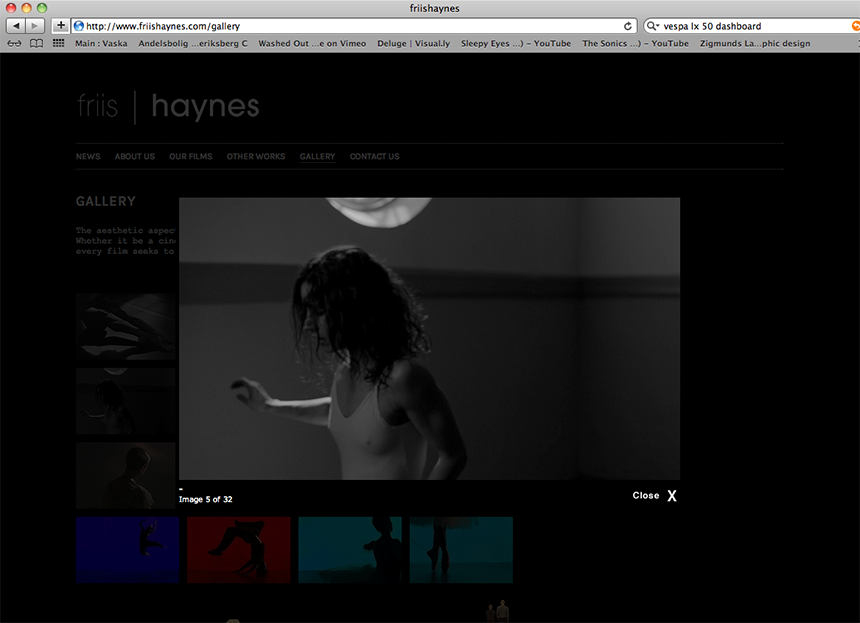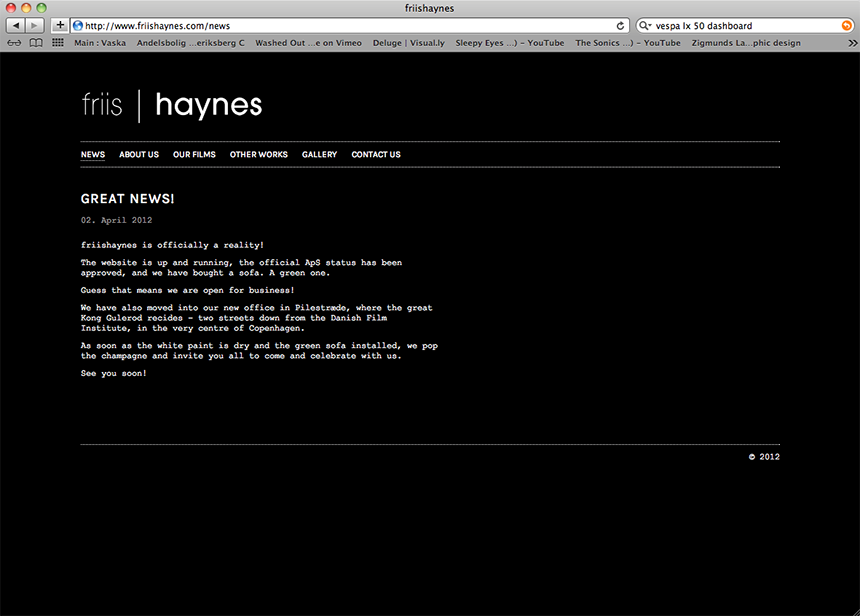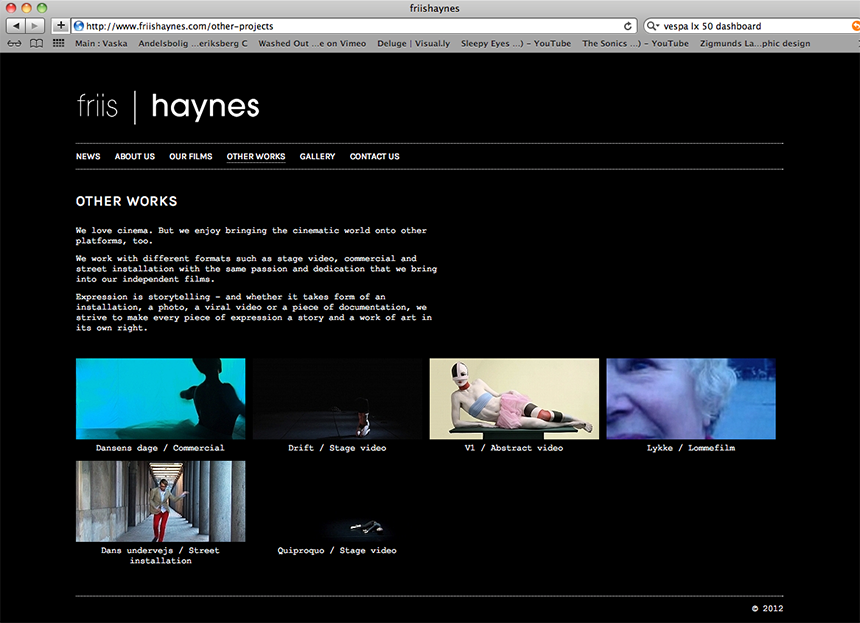 Identity for the copenhagen based femme-fatale film-duo friis | haynes .
About
These hardworking girls primarily makes documentary films but are not afraid of touching both art and dancefilms either.
Im sure they will succed whatever way they choose to go.
The girls in charge are director Maja Friis and her producer Mille Haynes.
The design
The logo-type is intentionally almost non-design - Made for the duo's lawer-like surnames put together but still separated and personalized with the bold cut of the typeface. The nameing represent one firm yet two strong figures.
Colorwise the design is kept strict on 3 colors as a homage to the early cinema characteristics. (Black, white and grey)
The website
The website was created with a open-source cms and designed to be easy-to-update, mobile friendly as well as using the 16:9 format whenever possible.
The site's index feature a cinematic slideshow consisting of randomly chosen stills from their productions and links directly to that specific film when clicked.
Work includes:
Identity, website, paper-line.